RIDE TO CONQUER CANCER
January 10 2019, Mazda Des Sources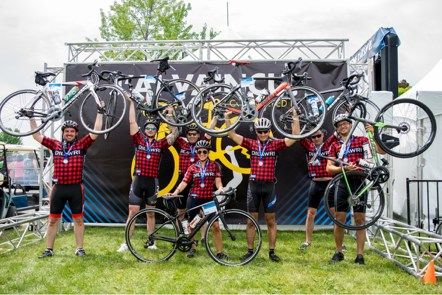 In the beginning of July, we participated in the Ride to conquer Cancer event for the 4th consecutive year. This year was definitely one of the best that we've had since our participation, with an exceptional team of volunteers and riders. Together, they were able to successfully raise over $17 500! We would like to thank them again for all their hard work throughout the year.
MEET DILAWRI
We also just had our very first Dilawri Car Meet on July 21st, which was truly an unforgettable day for the entire team. The event was a great success, in fact we were had over 120 exhibitors and about 450 attendees during the day! The event was held in the parking lots of our ''Des Sources'' dealerships in Dorval and began at 2 in the afternoon and ended at 9 :30 PM.
The participants were all thrilled to speak with other car enthusiasts like themselves, eat delicious food and dance to some great music thanks to our partner, the radio station 92.5 The Beat. Throughout the day, we had a Ride to Conquer Cancer BBQ sale which included hotdogs, hamburgers and even our Dilawri water bottles, in which all profit made will put directly into next years' Ride to Conquer Cancer funds. We were able to raise a significant amount of money thanks to the incredible work of our volunteers.
We are proud to say that we recieved many positive comments, which leads us to believe that next year's meet will be just as successful!